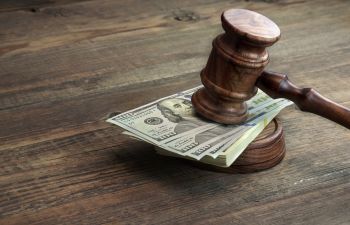 Without question, divorce places tremendous financial and emotional strain on couples and families, regardless of what's at stake. Yet, when multiple properties and assets, as well as business ownership, stocks and bonds are concerned, the process becomes even more difficult and complex. Of course, this is assuming that the parties involved are civil. Because even the slightest miscalculation can result in losses on both sides, it is imperative to seek experienced legal counsel from a high net worth divorce attorney.
As reported by Investopedia, common mistakes in high net worth divorces generally have to do with money. After all, the financial stakes are simply higher. What's more is that proceedings and other normally straightforward processes require more time, as details are greater and unfold slowly. For instance, imagine that one party hides assets from the other by transferring them to a third party. On the other hand, suppose one party seeks to trash the other's reputation and credibility by circulating false information.
For those operating a joint venture such as a family business, imagine the complicated nature of examining interests on both sides and placing a value on those. Both spouses have contributed to the business, and these factors must be assessed and valuated. Additionally, any shared assets such as IRAs, 401(K) benefits, retirement pensions, trusts and real estate holdings must be taken into consideration. This requires ample time and resources, and even when both parties are in cooperation, it remains a complex and lengthy process. Even so, high net worth divorce proceedings must also tackle the sensitive issues of child custody, visitation and support, along with alimony and perhaps spousal support.
Dedicated And Sophisticated Advocacy For High Net Worth Divorce Cases
When clients are facing the complexities of their high net worth divorce, they turn to M. Qader A. Baig & Associates, LLC, for the dedicated and sophisticated advocacy that they need. With a strong background in family law and comprehensive knowledge and experience in high net worth divorce cases, Attorney M Qader A. Baig understands the complicated and emotionally draining process, yet he remains resolute.
To speak with Attorney M. Qader A. Baig concerning the details of your case, call today for a free and confidential consultation.