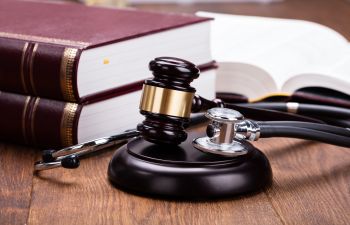 Perhaps your loved one was attacked and later died at a hospital. Maybe a close friend was killed in a fatal car crash with a drunk driver. These are just a few examples of a personal injury scenario that ended in a wrongful death, as the victim died due to an intentional act or negligence. Without question, when someone dies unexpectedly, family members and friends are left reeling with grief and sadness. However, upon learning that their loved one's death could have been prevented, grief often turns to anger and desperation.
With slight variations from state to state, All Law explains that a wrongful death claim is usually filed by a representative of the estate of the deceased person, and this is done on behalf of the survivors who had a relationship with the victim. Generally, when survivors have been financially dependent on the deceased, they can collect damages, though this amount may change based on the closeness of the relationship.
In any case, wrongful death claims cover specific categories of losses, some of which extend beyond financial compensation. Consider the following types of wrongful death damages:
Called a "survival plan," the deceased person's pre-death pain and suffering is considered as part of a wrongful death claim
Medical costs that were incurred by the deceased victim as a result of the injury prior to their death
Costs of funeral and/or burial
Loss of the deceased person's expected income
Loss of the inheritance (if any) as a result of the person's death
Value of the services that the deceased person would have provided
Loss of care, guidance, and nurturing that the deceased person would have provided
Loss of love and companionship and loss of consortium
Call M. Qader A. Baig & Associates LLC for Help With Your Wrongful Death Claim
At M. Qader A. Baig & Associates, LLC, we understand that when a loved one dies as a result of another's negligence, survivors are grieving while trying to recoup compensation and other damages. If you find yourself in the aftermath of a tragedy like this, our compassionate team would like to assess your claim. You can have peace of mind knowing that your case is in good hands.