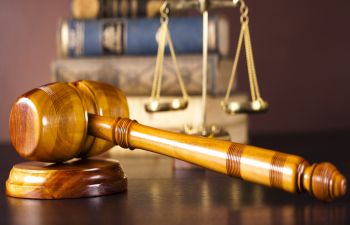 When a loved one has been involved in a serious accident that has led to their death, you may feel overwhelmed as you face the mounting medical bills and funeral costs, while grieving at the same time. Perhaps even more tragic is when you suspect that the person you loved died as a result of another's negligent behavior or wrongdoing. While these types of predicaments are riddled with complexities, you should know that if intentional, reckless, or criminal behavior results in the death of someone, you might have a wrongful death case.
Generally, insurance companies and adjusters are quick to place a value on accidents, even on someone's life. Unfortunately, initial insurance offers do not account for ongoing financial losses or emotional anguish experienced by surviving family members. This is why wrongful death attorneys advise not to accept minimal settlement offers in the wake of tragedy.
A wrongful death attorney can make all the difference in your claim. While statutes vary slightly from state to state, the following are a few common requirements for survivors:
It must be shown that the person(s) being sued caused the death of another, either partially or completely.
It must be shown that the person(s) being sued were negligent or careless when they caused the death, or that they violated the law and are therefore responsible for the victim's death.
It must be shown that the deceased individual's spouse, dependents, and/or beneficiaries are alive.
It must be shown that the victim's death has resulted in financial injury or loss, and this will explain why compensation is being sought.
Compassion, Skill, and Experience
M. Qader A. Baig & Associates, LLC, brings compassion, skill, and experience to clients, giving them stable guidance through an emotionally trying time.
Chances are, you have immediate needs that must be met. You can be sure an analytic review and a clear understanding of your wrongful death case will help expedite funds that you need right away. In turn, we work beyond your present needs by considering what you will need as you move forward. In the event that your claim must go to court, we hold 20+ years of courtroom experience, and we will not be overmatched. For a free consultation to discuss your case, call M. Qader A. Baig & Associates LLC today.