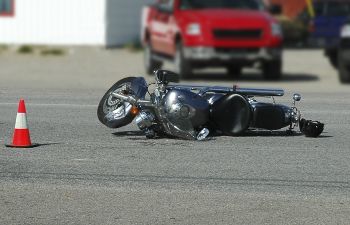 If you believe you have suffered whiplash in a motor vehicle crash, seek medical attention. Diagnosis of whiplash is complex and involves eliminating more serious concerns. You may need to go through several diagnostic tests. Imaging scans, neurological examinations and a general physical can identify whiplash and any other injuries.
The physician will likely discuss any symptoms you are experiencing during examination. This may include details of the motor vehicle crash that caused your injuries. It is important to determine whether you are suffering from whiplash or a combination of traumas.
Testing for Whiplash
After a motor vehicle accident, you should seek medical help if you are experiencing pain or other debilitating symptoms. Imaging scans for whiplash include X-rays, computerized tomography (CT) scans and magnetic resonance imaging (MRI) scans.
The physical examination will help the physician identify any other injuries you have suffered. Neurological testing is used to ensure that the central nervous system, which consists of the brain and spinal cord, have not been affected by the crash.
Recovering from Whiplash
You can recover from low grade whiplash within days or a few weeks. High-impact motor vehicle crashes can result in severe whiplash, which can result in months of recovery time. If you suffer from long-lasting pain in your upper spine, medical professionals may consider your condition chronic in nature.
Every case is different, so you should not suffer in silence if symptoms persist. In most cases, whiplash will not result in permanent pain or disability. However, when multiple injuries are suffered in a motor vehicle crash, you may face challenges in your personal and working life.
Personal Injury Claims in Georgia
Once you have received a medical diagnosis of your injuries and are on a treatment path, seek legal advice. In many cases, the victims in a motor vehicle accident are burdened with significant medical costs. You may also have to take time away from work, which results in lost earnings.
If your Georgia motor vehicle accident was not your fault, you may be able to recoup some of your losses. A successful personal injury claim can cover medical costs, wages while you are out of work and more. Call M. Qader A. Baig & Associates today for a consultation.