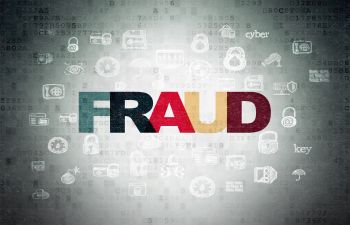 Fraud is a serious charge with potentially serious consequences. When you are charged with fraud, you need a criminal defense attorney who is not afraid of meticulous detail work and research. Fraud charges make it necessary to sift through years of data that could be hundreds of pages of documents. M. Qader A. Baig & Associates defends Georgia residents who are facing fraud charges in the Atlanta Metro, Conyers and Fulton County area.
What is Fraud?
Fraud is simply defined as an intentional misrepresentation for the purpose of gain. Fraud is generally separated into categories, such as:
Credit card fraud
Check fraud
Bankruptcy fraud
Healthcare fraud
Bank fraud
Computer fraud
Mortgage fraud
Mail fraud
Tax fraud
Fraud is also classified as certain level felonies according to type and severity (Class A, Class B, Class C, etc.) and each level carries certain minimum penalties. In addition, Georgia state law provides for a two-year statute of limitations on some fraud claims, and a four-year limit on others.
Defending Against a Fraud Charge
Fraud charges require a highly technical and involved defense, which can only be crafted and pursued by a highly experienced and competent attorney. Your defense may hinge on consent, if you can prove permission from a suitable authority to have committed the acts for which you have been charged. Fraud can sometimes be unintentional; accidentally violating a law of which you are unfamiliar can sometimes be a successful defense.
Of course, if there is no evidence against you, or the evidence is purely circumstantial or obviously contrived, you can present evidence that supports this as your defense. The burden of proof is on the party bringing the charges against you – and your attorney must also be given access to the proof behind your charges. He or she may be able to punch holes in the prosecution's case until it is dropped or dismissed.
There are many possible strategies for defense when you are charged with fraud in Georgia, and a criminal attorney with M. Qader A. Baig & Associates will be able to research your case and construct a defense that is most beneficial for you, as well as protect your rights throughout the entire process. Call (770) 929-1665 today to arrange a confidential consultation about your case.