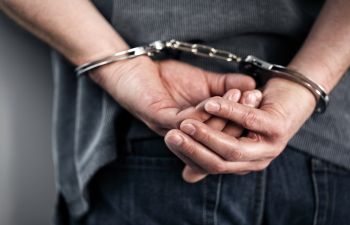 Kids get into a lot of mischief and seldom intend to cause serious harm or damage to property. Unfortunately, sometimes high jinks go too far and could lead to an encounter with the law. When that happens, serious penalties may result from a guilty charge.
As a former prosecutor, M. Qader A. Baig is familiar with criminal cases involving defendants who were 18 years old or younger. In many of those cases, the accused juveniles believed that acts of a sexual or violent nature were consensual and within the law. Although there may not have been intent to harm, it is still possible that a felony crime was committed.
Sexual Assault
Aggravated assault with intent to murder, to rape or to rob is a Class A designated felony in the state of Georgia. If your child has been accused of sexual assault, it is important to consult with an experienced lawyer right away.
Due to the seriousness of some sexual assault allegations, such as cases involving attempted rape, the child defendant may be tried as an adult before a Superior Court. Any child over the age of 13 is automatically considered an adult when charged with a Class A designated felony in Georgia.
Home Invasion or Robbery
Crimes that are considered home invasion or robbery are also Class A designated felonies that will elevate a child from Juvenile to Superior Court. There are countless scenarios that involve younger defendants mistaking their actions for pranks or just fun which, in reality, are potential felonies.
Before your child speaks to law enforcement or the courts, he or she should have the opportunity to speak to a lawyer. M. Qader A. Baig can provide guidance and representation in Georgia. His experience may prove invaluable in helping you and your child navigate the court process.
Other Juvenile Felonies in Georgia
There is a large list of activities that kids participate in that may result in felony charges according to Georgia laws. Although intention or lack thereof may play an important role in your child's court case, felony charges are complex and should not be taken lightly.
Call the offices of M. Qader A. Baig today if you would like a criminal defense consultation in Georgia.