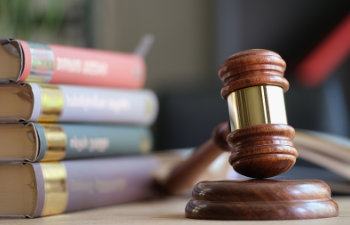 One guarantee in life is death – at some point, everyone will die, but the hope is that you live a long and full life. When a death is termed "wrongful," it means that someone died due to someone else's actions. If you have lost a loved one and their death was preventable, you may be eligible to pursue a wrongful death lawsuit and should hire a lawyer that handles these complex types of cases.
What Is a Wrongful Death Lawsuit?
The definition of wrongful death is any death that is caused by negligence. This could be an individual or an organization, and the act could be intentional or accidental. Wrongful death lawsuits are civil actions, not criminal, that pursue compensation for the loss of a loved one. The accused will not go to jail or be punished for a crime if they lose a wrongful death lawsuit, but they may be responsible for paying compensation to the victim's family. This can include compensation for loss of future wages, medical expenses, funeral costs, and pain caused by the loss of a loved one.
Types of Wrongful Death Claims
Many circumstances can lead to a wrongful death. If a company has unsafe business practices or a driver is reckless and these actions result in someone's death, a wrongful death lawsuit may be filed by a close family member. Some of the most common types of wrongful deaths fall into the following categories:
Medical malpractice
Vehicle accidents
Manufacturer defects
Sporting accidents
Premises Liability
Violence
Workplace accidents
A person who causes wrongful death may face both criminal and civil charges, but they are separate cases. Criminal cases address any laws that were broken, while wrongful death civil lawsuits pursue compensation for the loss of life.
Who Can File a Wrongful Death Claim?
Every state has different laws regarding who can file a wrongful death lawsuit. In Georgia, there are only a few close relatives or individuals that can make a wrongful death claim. In order, these include the deceased's spouse, children, parents, or administrator/executor of the deceased's estate. This means children can only file if there is not a surviving spouse, and parents can only file if there are no surviving spouses or children. Executors would only file if none of these relatives exist.
In Georgia, there is also a time limit on when someone can claim the wrongful death of a loved one. The claim must be filed within two years of the person's death in most cases. This may be extended if there were also criminal charges for the death or when the deceased person's estate is still in probate.
If you have lost your spouse, parent, or child due to negligence, you may be eligible to pursue a wrongful death lawsuit. At M. Qader A. Baig & Associates, LLC, we understand that no amount of money will replace a loved one, but it is the right of the family to seek compensation if another person or entity caused the death. To speak to one of our legal team about the possibility of seeking a wrongful death lawsuit, call our office in Conyers, GA.