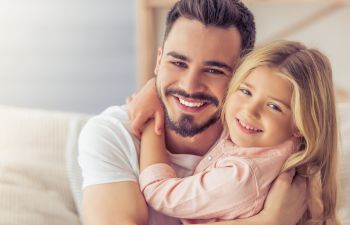 No parent wants to put their children in the middle of a custody battle, but for many divorced parents, this is the result. The goal of divorced parents should be to ensure their children emerge from divorce feeling whole and loved by both parents. What do you do when you find it impossible to co-parent with your ex-spouse?
Co-Parenting Defined
The goal of co-parenting is to put the needs of the children first. In doing so, the parents commit to strong communication in regard to the children, a flexible schedule to accommodate time for both parents and the ability to attend school functions at the same time with no tension. It is a strategy to keep as much tension out of the parenting situation as possible.
Co-Parenting Alternative
There are times when co-parenting is not possible. In situations of a high-conflict divorce, it may be best for the children if the parents keep communication between them to a minimum. This is where parallel parenting may be a good solution. Parallel parenting is a situation where communication between parties is limited to business-like emails. There is no other communication except in cases of medical emergencies. Roles are strictly defined between the parents and schedules are fixed.
Parallel Parenting Advice
If you find yourself parallel parenting, even if you can't communicate with your ex-spouse, it is important to stay connected to your children's daily lives. Make sure you are in good communication with your children's teachers and doctors. Do not use derogatory language regarding the other parent in front of your children and strive to remain civil during drop-offs and pickups.
Even if your relationship has come to an end, it is possible to provide your children with the security they need. If you need assistance with a child custody situation, Attorney M. Qader A. Baig is here to help. Contact our office today to schedule a consultation.