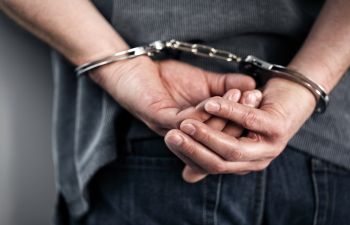 When children carry out criminal acts, police officers maintain discretion as to how they are handled. For instance, the child might be issued a warning, or he or she might be held and then released to a parent or guardian. In other cases, an officer may refer him or her to the juvenile court system. With a designated range of responses based upon the nature of the juvenile's acts or behavior, the court system (usually the in-take officer or prosecutor) may dismiss a case, resolve it through informal means or continue through formal proceedings in which the child is charged.
Though the number of dismissed cases varies from state to state, NOLO reports that 20% of cases referred to juvenile court result in dismissal, while 25% are handled informally. For parents or guardians of a juvenile that has committed a crime, it's helpful to understand what factors are considered when determining how to proceed with juvenile cases.
The severity of the juvenile's offense
The age of the juvenile
The past record of the juvenile
The strength of the evidence in the juvenile's case
The gender of the juvenile
The social history of the juvenile
The ability of the juvenile's parents to control his or her behavior
A number of scenarios come into play when a juvenile commits a crime. Whether he or she succumbed to peer pressure and acted out for the first time, or if abuse or neglect has played a role in their crime, Attorney M. Qader A. Baig takes an insider's perspective when it comes to juvenile crimes.
Helping Juveniles Get Back On Track
Having spent more than 5 years as a juvenile court prosecutor, Attorney Baig believes that a child's unruliness should be viewed as an opportunity to get back on track—not as an opportunity for punishment. Thus, tactics should be focused on educating the minor and not labeling him or her as a "criminal".
If your child has been accused of a crime, the team at M. Qader A. Baig & Associates, LLC in Conyers, GA is here to help you understand the law and how to make informed decisions as you move forward. We want you to know—your child can still obtain success and contribute to society in a positive way. For a confidential consultation to discuss your case, call us today.