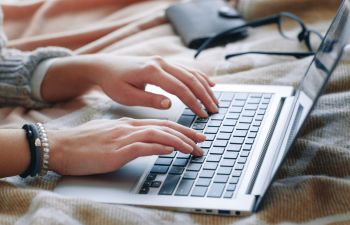 Although mail fraud is rarely highlighted in the press, it is a real problem that must be addressed. And it is not as rare as you might imagine.
In 2021, postal inspectors for the United States Mail Service recorded 5,141 arrests and 3,784 convictions for offenses involving the postal system. The official USPS website states that most of these offenses were mail theft, postal fraud and illegal mailings. While these statistics only apply to the USPS, the legislation also includes private carriers such as UPS and FedEx in mail fraud.
It is a profound conviction, even if you are unfamiliar with this offense. It is no exaggeration to say that the consequences of fraud can be devastating. Regardless, most people would be at a loss for words if asked, "What is mail fraud?"
What is Mail Fraud?
The criminal offense of "mail fraud" is "using a postal service to facilitate a scheme to defraud intentionally." Fraud schemes involve taking someone else's property (tangible and intangible) by deceiving them. Any property, such as money or knowledge, counts.
It is crucial to highlight that the accused must intend to deprive someone of their possessions. Nobody can be prosecuted for mail fraud if they utilize the postal service in good faith, believing what they are doing is lawful. However, to misuse the mail to further a scam is to defraud.
One can still face prosecution even if the mailing is a minor part of the scheme. They can also be charged if they are responsible for initiating the shipping of the faulty materials but did not physically mail them themselves.
What Are the Penalties for Mail Fraud?
Mail fraud is among the most serious federal offenses, even though it does not involve physical violence. Convicted offenders face up to twenty years in federal prison, a fine of up to $250,000 and potential victim compensation. Penalties would escalate to up to 30 years imprisonment and a $1,000,000 fine if the offense involved a financial institution like a bank.
Have You Been Convicted of Mail Fraud in Georgia?
The repercussions of a mail fraud conviction can have a devastating effect on your future. M. Qader A. Baig & Associates, LLC has excellent criminal defense lawyers who are familiar with mail fraud convictions and will work hard to build a solid case for you. Contact us online or call (770) 929-1665 for legal service inquiries.