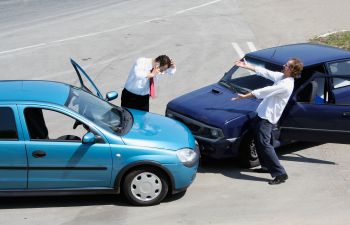 The busy roads of Georgia experience serious road accidents in the tens of thousands each year. In many cases, these collisions are the result of careless or distracted driving. However, there are also instances where road rage is a primary factor in a crash.
When tensions are high in traffic, some drivers may exhibit aggressive behavior that can lead to an accident. Whether deliberate or unintentional, crashes caused by road rage can end in injuries or loss of life. If you suspect that your accident was the result of road rage, you may be entitled to compensation.
Reckless Reactions in Traffic
The broader definition of road rage includes anger, aggressive gestures, threats, dangerous driving or deliberate intent to harm. Each of these actions has the potential to cause injuries, depending on the circumstances of a confrontation.
A driver who is distracted by anger may not be paying proper attention to the road, which could end in tragedy. Driving aggressively because of a perceived transgression on the part of another driver is equally negligent. If you observed any of the behaviors associated with road rage prior to your accident, you may wish to seek legal advice.
Personal Injury Lawyer
An experienced personal injury Lawyer in Georgia can help you build a case for compensation. There are several ways to establish whether another driver was at-fault in an accident. The circumstances of the collision and any available evidence are important considerations in determining liability.
At M. Qader A. Baig & Associates, we are passionate about fighting for what is fair for our clients. You will have medical bills and other bills to pay after your accident, which can lead to financial hardship. If another driver was responsible for your injuries, it is possible to claim damages.
Call our Georgia offices today for a consultation if you have recently been involved in a road rage accident and need legal support.