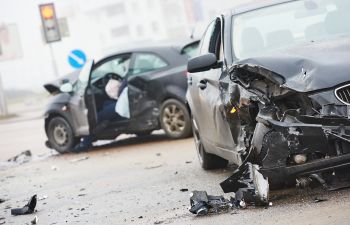 When vehicular homicide is charged, you need an experienced defense attorney. Vehicular homicide is a serious charge and can change your future permanently. You need an attorney who is experienced in fighting for the rights of the accused. You'll find these benefits when choosing an attorney who knows how to stand with you and stand up for you in these circumstances.
3 Benefits Attorney M. Qader A. Baig Brings to You
Experience. One of the most effective things you have on your side when you add M. Qader A. Baig to your team is years of successful experience in the courtroom. This level of experience means we know the court system, the lawyers and judges and many others who work diligently in our justice system. As a result, we know the most effective and productive way to work through the court process.
Clarity. When we work together, we will walk you through every step of the case, from the charges to the verdict. Throughout the process, you will know what to expect and how to respond. In addition, you will be fully aware of our strategy as we move forward.
Strategy. Strategy is a significant component in every court case, and vehicular homicide is no exception. From years of experience in the courtroom, we will develop a strategy to bring you the best possible resolution to the case. In addition, an experienced lawyer has deep insight into the strategies prosecution lawyers are likely to use and work them to your best advantage.
Vehicular homicide is a serious charge, and it is emotionally charged for both defendant and victim. When human life is lost due to a mistake or lapse of judgment, both sides bring a lot of emotional energy to the table, and things can get overwhelming quickly. Having an experienced attorney can help you through the court process with dignity, integrity and facts. Attorney M. Qader A. Baig is a highly successful and effective defense attorney located in Conyers, GA. He is an experienced attorney defending vehicular homicide, and he knows what it takes to see justice prevail in the courtroom.
Attorney M. Qader A. Baig Has the Vehicular Homicide Experience You Need
Having the right attorney in court is in your best interests. When you add Attorney M. Qader A. Baig to your team, you add the critical understanding of the charges and the case, and a precisely-honed battle strategy that puts your case in the most beneficial light. He is a strong defense attorney who brings over 20 years of experience to the fight. Contact M. Qader A. Baig today about your vehicular homicide case.