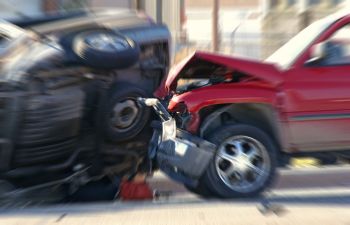 Being involved in any car accident can be a stressful and overwhelming time for anyone, whether you are the at-fault driver, a third party or a passenger. Things can become more complicated when a rideshare service is involved, such as Uber. After the initial steps of seeking medical attention and recording the scene through a police report and photos, gather the following information.
Parties Involved
The first thing to evaluate after an Uber-related accident is all the parties involved. Typically there will be an Uber driver and a third party, although there's the potential for at least one passenger in the Uber vehicle as well.
Driver: the driver is covered by insurance through Uber and the amount depends on their driving status at the time of the accident
Third Party: the third party is any other person involved in the accident and this could be a pedestrian or the driver and potential passengers in another vehicle
Passenger: a passenger in a rideshare vehicle, like Uber, will be covered by the insurance of the liable party
Uber Vehicle Status
The amount and type of coverage for the Uber driver and any passengers are determined by the driver's status at the time of the accident.
Active: an Uber driver who has connected with a passenger through the Uber app, is transporting a passenger, or is in the process of dropping a passenger off at their destination
On Duty: an Uber driver who is in their vehicle with the Uber app open and waiting to accept a passenger request for pickup
Off Duty: a driver who is in their vehicle but their Uber app is not open and they are not actively engaged in any activities for Uber
A personal injury attorney can help protect your rights if you are liable in any way and may be able to seek compensation if you've been injured. To speak with an attorney about your case confidentially and learn more about your options, call (770) 929-1665 to schedule a consultation.