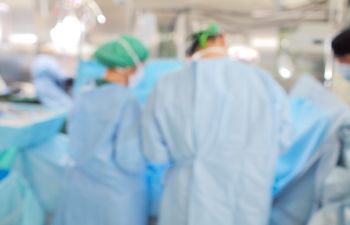 Medical malpractice covers a broad range of actions or inactions that result in harm to those under the care of medical professionals. Although doctors, nurses and similar practitioners are only human with all the imperfections that come with that, they are still subject to Georgia state and federal laws.
Some examples of medical malpractice are significantly more common than others. These mistakes can cause injuries and fatalities, which is why medical practitioners must be held to the highest standard when delivering care.
Misdiagnosis
Failure to diagnose a condition or providing the wrong diagnosis is a common example of potential medical malpractice. This can lead to a patient receiving inadequate or inappropriate treatment. If your doctor's mistake results in harm, you may have a case for medical malpractice. Similarly, if a loved one dies because of an inaccurate diagnosis, you may file a case for wrongful death.
Surgery Errors
Going through surgery is often stressful for patients, so trusting your surgeon's skills and ethics is paramount. When surgery goes wrong, it is important to establish whether or not the surgeon made errors. Injuries and fatalities from surgery can constitute medical malpractice and you may have the opportunity to pursue compensation.
Treatment Errors
Every aspect of your treatment should reflect best practices for the specific condition. Receiving the wrong medication, whether as prescribed or in error, could cause you harm. In extreme cases, patients have died because a treatment path was not suitable for their medical condition. Medical professionals have a duty of care, which includes providing treatment options and medications that do not cause undue harm.
If you believe that your injuries or the death of a loved one are the result of medical malpractice, call M. Qader A. Baig & Associates for a consultation. We are passionate about representing clients just like you in Georgia.