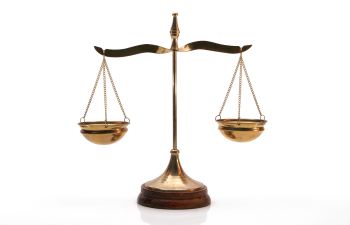 Contrary to contested divorces in which there are often disputes and disagreements pertaining to division of property, child custody or spousal support, uncontested divorce is a straightforward process. In regards to time and resources, this type of divorce awards individuals the benefit of fewer court hearings and lower costs overall. Even so, parties must make decisions and form agreements, and the professional knowledge and wisdom of a trusted family law attorney is invaluable during these conversations. For this reason, it's a good idea to seek help when it comes to an uncontested divorce.
According to LegalMatch, parties seeking an uncontested divorce process engage in negotiations to determine issues such as spousal support, child support, custody and visitation. Thus, the issues that must be determined in this type of divorce process are the same as in standard divorce cases. Yet, the assumption is that parties are in agreement regarding how to proceed with basic issues. When it comes to calculations and sensitive issues pertaining to the divorce, even the most sensible parties can benefit from a lawyer or mediator, as they settle these concerns out of court. After doing so, a formal conclusion is submitted to the judge for approval.
Summary Dissolution
When both individuals agree to the divorce and its terms, Summary Dissolution is a simpler process, and doesn't require a court hearing. While all states enforce that the divorce be considered uncontested, as long as each party agrees accordingly, they can file a joint petition to begin the dissolution.
However, there are stipulations to the summary dissolution process, and each state has different requirements. For instance, a state or region may only allow a summary dissolution if the length of the marriage doesn't exceed a certain number of years. In the same way, if personal assets of the parties exceed a certain amount, a summary dissolution might not be an option. Of course, if one party requires alimony, this might change the course of the dissolution and might not make it possible.
Trusted Uncontested Divorce Attorney For DeKalb, Walton and Gwinnett Counties
When it comes to an uncontested divorce, there's no question that it's a far less stressful process when both parties agree on issues of asset division and child custody or visitation. Yet, proper representation from a trusted and experienced divorce lawyer preserves the rights of all involved, while paving the way for a smooth transition.
M. Qader A. Baig & Associates, LLC, specializes in uncontested "no-fault" divorces for DeKalb, Walton and Gwinnett counties. With professional and positive results, we invite you to call us today to schedule a consultation.