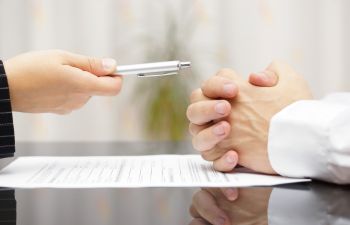 Georgia is home to a wealth of talent from across the music, TV and movie industries. If you have something to offer to the world, it makes sense to protect your creative output. All too often, artists get locked into contracts that are not in their best interests. M. Qader A. Baig & Associates can help ensure that doesn't happen to you.
From negotiations to signing a contract, the world of talent acquisition is complex. Studios and record companies are businesses. Their focus is on making a profit from the talent of signed artists. However, you have every right to fair compensation for your work and creativity.
Typical Talent Contraction Concerns
In the entertainment industries, intellectual property rights, licensing and distributing content, publishing, touring, merchandising and royalties are part of contract negotiations. It is important to consider that a talent contract may lock you in for a considerable period of time. Having an experienced lawyer representing your interests during the process is therefore recommended.
As a talented artist, your time is best spent creating music, television, movies or whatever you do best. Contracts can contain stipulations that are unfair to the artist. It is for that reason that M. Qader A. Baig & Associates is committed to securing outcomes that are beneficial to our clients.
We can negotiate terms that ensure you retain the rights and freedoms that most suit your desired career goals. Scaling your brand is part of the creative process – dealing with complex legal matters is not. You can rely on our knowledge and experience in handling talent contracts in Georgia.
Call the offices of M. Qader A. Baig & Associates today if you are negotiating a talent contract. We look forward to helping you launch a successful career on your own terms.