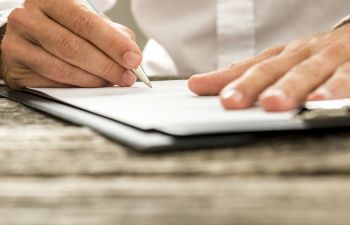 Negotiating any financial contract is fraught with potential perils. You are dealing with complex arrangements that could impact your business – or you, personally. Having the right legal help is recommended so that you do not get the raw end of the deal.
It is important to understand what you want from a financial contract. After all, your goal is to benefit from any partnership. Stay focused and do not give concessions that will ultimately harm your personal or business interests.
However, it is also important to compromise when necessary. All parties will wish to come to mutually beneficial agreements. In that respect, there is usually a degree of give and take in financial negotiations.
Protecting Your Business Interests
Unfortunately, running a business involves more than your initial vision. You will likely encounter financial contracts that necessitate negotiation. An experienced lawyer can help you navigate these complex waters.
It is crucial to protect your business interests – especially in the early days of a fledgling enterprise. Before you commit to a contract, ensure that you understand the terms and any associated implications. Having the contract explained to you in plain English is a good starting point.
You are not obligated to accept any terms that harm your business financially. It is also worth noting that a financial contract could result in you losing control of certain aspects of your business. Legal jargon is often used to dupe inexperienced parties into signing up to terms they do not understand.
Maximize Business Returns
When a financial contract is negotiated fairly, there are potential benefits for all involved parties. This is the ideal result when creating business contracts of any kind. You want to ensure that the agreement you have entered into delivers the desired outcomes.
Small-to-medium business owners do not have the luxury of hiring a dedicated legal team. At M. Qader A. Baig & Associates, we offer affordable services to help you overcome this obstacle. Call our offices today if you are about to enter into a complex financial arrangement.
We will support you throughout every stage of financial contract negotiations, signing and any renegotiations.