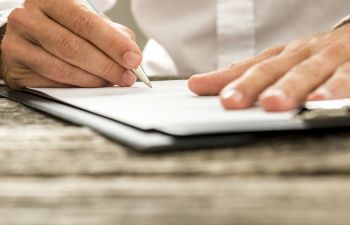 If you are an up-and-coming recording artist, record companies and producers may start approaching you to sign with their label. While this is an exciting time, there are complications to consider. Remember, a record label is a business for profit, and you are considered the product.
There are numerous examples of world-renowned artists getting into disputes with record labels. You may not own the rights to your own music, or find that creativity is hampered by contractual obligations. Most recording artists do not have legal experience, which gives the record company the upper hand in negotiations.
Protecting your Copyrighted Music
Artistic freedom is something that most music artists wish to maintain when signing with a record label. The late artist, George Michael, was involved in a legal dispute with his record label Sony in the 1990s. Michael sued the company over control of his work, but eventually lost the case. The results of the lawsuit lead to the artist being out of work for the next five years.
Contract disputes are avoidable when the terms that you sign are compatible with your career aspirations. Never sign with a record label if you do not fully understand contractual obligations. An experienced entertainment and media lawyer can provide legal guidance to help you understand exactly what you are getting into.
Recording Artist Lawyer in Georgia
Do you need a recording artist lawyer in Georgia? M. Qader A. Baig & Associates, LLC can represent you in contract negotiations. We understand the pressures that recording artists are under when seeking opportunities with record labels. If you are concerned that record labels are attempting to exploit you, our lawyers can offer tailored advice and guidance.
Call today if you would like a consultation with an experienced recording artist lawyer. Our goal is to help ensure that your career takes off on a high note.