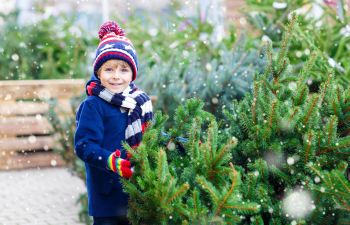 Divorce is difficult for everyone, but if there are children involved, it is crucial to ensure a proper parenting plan is in place, especially as the holiday season draws near. A well-written parenting plan can take the stress away from holiday planning, and make the children of divorced parents feel safe and secure.
What is a Parenting Plan?
A parenting plan is an agreement made between parents in regards to the care and custody of the children. Parenting plans should include:
Division of school duties
Visitation schedule and calendar
Travel and vacation schedules/expectations
Caregiving, including the names, addresses and phone numbers of all caregivers
Communication methods between parents
Schedule change notification procedure
Plans for holidays and special occasions
This list is by no means comprehensive, but it is a good place to start when developing a solid parenting plan. Hopefully, parents can work together to develop a plan that encourages co-parenting. If the parents are unable to successfully work together, an experienced mediator can help draft a plan that will benefit both parents.
Don't Forget Holidays
If tensions are high during the drafting of the parenting plan, it can be easy to overlook some key issues. One area that is often forgotten is how holidays and special occasions will be divided. This can cause major contention between the parents, and can harm the children who are caught in the middle. When you are drafting your plan, try to avoid vague terminology, and specifically spell out how the children will spend holidays each year.
For instance, it can be noted that children will always spend Mother's Day with mom and Father's Day with dad, regardless of if these holidays fall during the other parent's visitation time. As we are entering the fall season, Halloween, Thanksgiving and Christmas are rapidly approaching. If possible, try to allot time for each parent to spend time with children on these holidays.
As an example, if you and your former spouse live close to each other, it may be possible to divide trick or treat time so both parents can participate in the fun with the kids. Thanksgiving and Christmas are usually alternated, especially if parents live some distance apart from each other. The most important thing is to develop a plan that will work for both parents and will guarantee the children will get to spend time with both parents as equally as possible.
If you are facing divorce and need help drafting a parenting plan, M. Qader A. Baig & Associates, LLC can help. Call the office to schedule a consultation today.
Contact M. Qader A. Baig & Associates LLC today and secure experienced legal counsel dedicated to protecting your legal rights and financial interests.