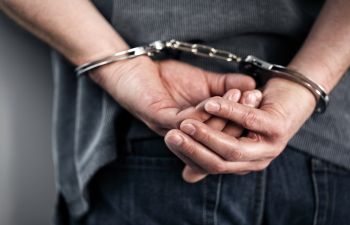 Given the number of police and crime dramas on television, not to mention the live-action footage of arrests and police interrogations, many people are aware of statements known as Miranda Rights. For instance, you've probably heard, "You have the right to remain silent. If you give up the right to remain silent, anything you say can and will be used against you in a court of law. You have a right to an attorney. If you desire an attorney and cannot afford one, an attorney will be obtained for you before police questioning."
Though individual states determine exactly what must be communicated to suspects at the time of their arrest and/or interrogation, it's important to understand that the Supreme Court ruling requires the above-mentioned statements to be clearly defined and spoken. Because few understand what Miranda Rights are designed to communicate and protect, it's wise to take a look at the following in closer detail.
LegalZoom explains the idea of "Pre-Miranda" silence, as it relates to the first statement, "you have the right to remain silent." When arrested or obtained for questioning, there is a period of time before a person is read his or her Miranda Rights. When a suspect is quiet during this "Pre-Miranda" time period, it could cast a shadow of doubt. Yet, if a suspect conveys that his or her attorney has advised them to never speak without him present, this can ease the tension associated with refusing to speak. On the other hand, once read his/her Miranda Rights, a suspect has the right to be silent, without suspicion or consequences.
Suspects also have the right to consult with an attorney, or to have an attorney present when they are interrogated. If a person is being questioned without an attorney present, and the individual in question requests the presence of an attorney, the interview must stop immediately.
In short, the purpose of Miranda Rights is to remind suspects of their rights under the U.S. Constitution. As mentioned, however, states vary in regards to when these are spoken. For this reason, it's important to consult an experienced attorney if you are arrested, charged with a crime or contacted for questioning.
Criminal Defense Attorney M. Qader A. Baig maintains 20+ years of trial experience practicing in the area of criminal defense, applying his extensive training and knowledge to better protect the rights of individuals accused of criminal acts. Because he believes that every client deserves to have his or her rights protected under the law, Attorney Baig devotes ample time and attention to each case.
Do you need to know your rights? Call M. Qader A. Baig & Associates, LLC, today.