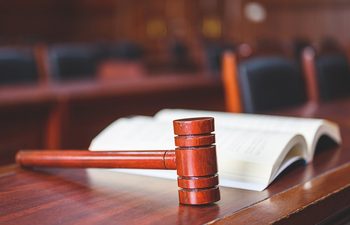 The Fourth Amendment to the U.S. Constitution, by words identical to The Constitution of the State of Georgia, Article 1, Section 1, paragraph 13, protects citizens against unreasonable searches and seizures. In Georgia, the freedom from unwarranted governmental intrusion is well-founded and advocated through informed legal counsel.
Protect your 4th amendment rights! Call (770) 929-1665 or contact us online.
"Search and seizure guidelines" are an attempt by the judicial system to balance the importance of the individuals' right to privacy against the government's need to investigate crime thoroughly. In this area of the law, it is important to retain an attorney with experience and understanding in the best means to protect your legal interests. A proper motion to suppress evidence unlawfully obtained may be the difference between dismissal and conviction. M. Qader A. Baig & Associates, LLC strives to represent your interests zealously within the law and does not rest until every possibility is considered.
In some cases, a violation of search and seizure rights can result in completely dropped charges…
…and a strong attorney is the best choice to make this case!
This is all great news if you've been charged with a crime and subjected to any kind of search. But it's not a simple thing to make a constitutional argument in a criminal motion to suppress evidence unlawfully obtained. You should seriously consider competent legal counsel if you want to properly reconcile facts with law for a winning argument.
Protect your rights by hiring an attorney with the experience and knowledge necessary to successfully advance your position. Treat your concern seriously and expect the legal system to do the same. Choose M. Qader A. Baig & Associates, LLC to represent you, and rest assured your choice is a wise one.
M. Qader A. Baig is a former full-time prosecutor and he now uses his prior knowledge, training and familiarity with the local systems to better protect against unlawful search and seizure and other rights violations. Our law firm can help you.
To schedule an appointment with an experienced lawyer, call us at (770) 929-1665 or contact us online.