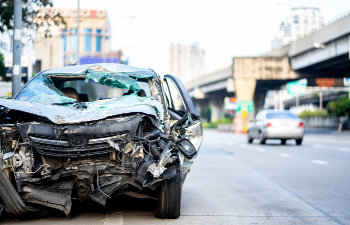 Almost every year around 40,000 people die in vehicle accidents and millions more are injured. Summertime has an even higher accident rate due to the number of vehicles on the roads. If you are injured in a car wreck, it is important that you know what to do and what not to do to protect your financial interests. Here are some tips to ensure you are eligible to seek the compensation you deserve for your injuries from insurance companies.
Call 911
Every injury vehicle accident will require a police report and you may need medical assistance on the scene. You should ensure you are safe until the police arrive – move to the side of the roadway if possible.
Collect Information
If you are able, it is important to gather as much information as possible. You will need the name and insurance company of the other driver or drivers. If there are bystanders, get their names and phone numbers. Taking photos of the vehicles and the accident site can be valuable.
Get Medical Care
Even if your injuries are minor, you should seek medical care. You may not feel pain now, but some injuries like whiplash have delayed symptoms. You should have a comprehensive medical exam to record any injuries. If you are seriously injured, getting medical care should be the top priority.
Contact Your Insurance Company
You want to report the accident to your insurance company. Even if you were not at fault, alerting your insurance company as soon as possible is vital. Give them general information about the accident, including the date, time, place, and drivers involved. But you do want to be careful about discussing who was at fault. Your insurance company may be the one paying for your injury, not the other driver's insurance. You do not want to give them information that they could use against you later.
Contact M. Qader A. Baig & Associates, LLC
Anyone who is injured in an accident, regardless of fault, should talk to an attorney. Insurance companies are notorious for undervaluing the worth of an injury accident. Whether it is the other driver's insurance paying the bills or your own, you will want an attorney to handle your case. If M. Qader A. Baig & Associates, LLC handles your claim, we can negotiate with the insurance companies for a fair settlement. If the insurance companies are refusing to pay what is owed, we will take your case to court if it is in your best interests.
What you do after an injury vehicle accident can affect the compensation you will receive to cover your injuries. If your accident occurred in Georgia, contact our team at M. Qader A. Baig & Associates, LLC as soon as possible to get legal advice. We provide personalized, compassionate legal help for our clients and we will fight to ensure you get the compensation you deserve.