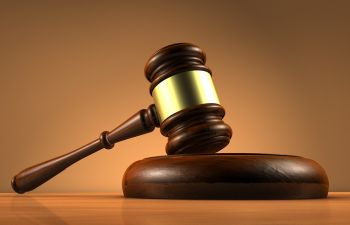 In the state of Georgia, the penalties surrounding shoplifting range from heavy fines and jail time to civil lawsuits for damages. Shoplifting may be considered a misdemeanor or a felony, depending on the details involved. For instance, the value of the materials stolen is taken into account. The individual's intent is also under question. For example, if there appears to be an attempt to alter a price tag, switch labels, or place merchandise in the wrong place, so as to pay less for it—these intentions are classified as shoplifting. Needless to say, shoplifting can be a serious offense.
Consider the following discussion on shoplifting charges and penalties in Georgia:
If the charge involves property with a total value of $300 or less, it is usually a Misdemeanor, with a fine of up to $1000 and up to one year in jail. It's important to know that if the individual has been accused of a shoplifting offense previously, the minimum fine is $250 (possibly up to $1000), and up to one year in jail.
Penalties increase in severity on the individual's 3rd shoplifting offense. While it's still classified as a Misdemeanor, the fines increase, and jail time of 30 days is mandatory. Even so, it may be ruled that the accused be housed in a correctional facility, with possible psychological treatment.
Shoplifting becomes a Felony offense when the individual has been accused of 3 or more shoplifting offenses (at any level). The court determines fines at this point, and jail time is likely to be between one and 10 years, with the first year being mandatory.
First-Time Offenders
If you find that you've been accused of a shoplifting crime, and it is a first-time offense, you may be eligible to participate in a pretrial intervention or diversion program, per the state. Generally, this provides the opportunity to avoid criminal prosecution. Yet, there are court requirements such as community service and restitution that must be adhered to before one would be able to take advantage of these programs.
Perhaps the best thing that you can do if you've been accused of shoplifting is to contact an experienced criminal defense attorney—quickly. While a shoplifting charge may seem minor, it is serious, with heavy fines, probation, and jail time. With over 20 years of experience defending those with theft and shoplifting, Attorney M. Qader A. Baig has helped many individuals turn adversity into opportunity. Contact M. Qader A. Baig & Associates, LLC today. We have the knowledge and experience to fight for you.