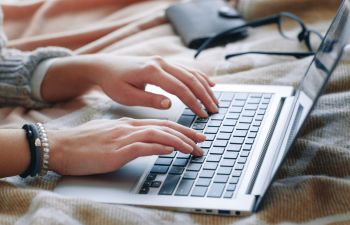 Autism spectrum disorder was first recognized by Dr. Leo at Johns Hopkins Hospital in 1942. Historical accounts indicate that autism has existed for many years before it was officially recognized and diagnosed. Since autism is represented on a spectrum ranging from mild to severe, the severity of symptoms can vary widely. This can be difficult for employers to understand the correct way to interact with autistic employees.
Types of Workplace Discrimination
Autism is sometimes referred to as a hidden disability, meaning it may not always be evident to those who do not have the condition. Since there are no physical signs, and the behaviors of those with autism vary, employers must be diligent in their interactions with those on the autism spectrum. If an employer denies a promotion to an autistic employee, makes offensive remarks concerning the disability or allows harassment from other employees to occur, then the autistic worker's rights are being violated.
Sometimes the discrimination is unintentional. Some employers are ill-prepared for working with a person on the autism spectrum and can cause the autistic worker to feel isolated or misunderstood in the workplace. The employer may give the autistic employee menial tasks that are below his or her ability, believing these tasks are the only appropriate form of work.
Recognizing the Needs of the Autistic Employee
Another issue that is prevalent among those on the autism spectrum is the need for stimming behavior. Stimming is a way for autistic individuals to relieve stress, and can take the form of hand flapping, spinning or other behaviors that can appear strange to neurotypical individuals. This can even cause fear among fellow co-workers.
Discrimination in the workplace can take many forms, and for those on the autism spectrum, discrimination can make the difference between acceptance or isolation in society. If you feel you or a loved one has experienced workplace discrimination due to autism, M. Qader A. Baig & Associates can help. Call us at (770) 929-1665 or contact us to schedule a consultation. We can explain your rights concerning workplace discrimination, and help restore your peace of mind.