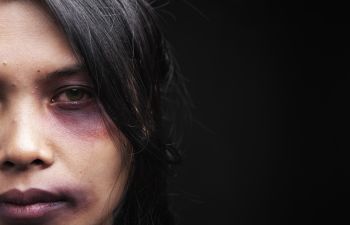 While there's never an excuse to cause physical harm to another individual, if you've been arrested for spousal abuse, you deserve to know your options and what resources are available to help your case. M. Qader A. Baig & Associates, LLC understands that when it comes to domestic violence, emotions are often heated and people act irrationally. With more than 20+ years of experience defending clients charged with such crimes, Mr. Baig has extensive knowledge of both sides of the criminal case, and he works to prevent irreparable damage to one's reputation and record. As a critical first step, if you have been arrested for spousal abuse, it's important to seek experienced criminal defense as soon as possible.
If this is the first offense of this kind, jail time is not likely to be part of a person's "sentence" if he/she accepts a plea bargain or is found guilty at a trial. However, other factors are considered when determining if a person goes to jail before posting bond. These include the exact charge(s) issued against them, as well as their criminal history and their ability to post the bond. Similarly, there are conditions when setting a bond, and these include any prior offenses, alcohol and drug usage, flight risk and the overall seriousness of the crime. The age of the victim is also a consideration, and if the victim is a child, many states up the penalties associated with the crime.
Given this information, it's important to understand that people are wrongly accused of domestic violence in many cases, especially when they are part of a troubled relationship. Retaining a qualified attorney as early as possible is necessary to ensure that a person's rights are protected throughout the process.
If you've been arrested for spousal abuse, and you need solid legal counsel or an attorney to investigate the details of your case, call M. Qader A. Baig & Associates, LLC in Conyers, Georgia today.