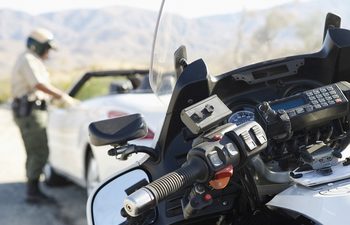 Georgia enforces strict penalties, including fines, jail time and driver's license restrictions, for motorists who are convicted of drunk driving.
Whether people are enjoying a night out on the town with friends or decide to have a few drinks with dinner, they should think twice before getting behind the wheel of a vehicle after drinking. Georgia motorists who are charged with and convicted of driving under the influence of alcohol may face harsh penalties. These penalties can become increasingly worse if motorists' have been previously convicted of a DUI. Furthermore, people who have a DUI on their record may discover it difficult to qualify for certain types of loans, find employment in certain job industries, or obtain a professional license. It is important for people to understand what types of penalties they face if they are indeed convicted of drunk driving.
What is drunk driving?
A motorist is considered intoxicated and unfit to drive if his or her blood alcohol content (BAC) level is at or above the legal limit of 0.08 percent. Some states also penalize drivers who have a BAC of 0.05 percent, as studies show this concentration of alcohol can seriously impair a person's driving ability, according to Mothers Against Drunk Driving (MADD).
DUI Penalties
According to the Governor's Office of Highway Safety in Georgia, convicted DUI offenders face the following penalties:
First time offender: Not only do first-time offenders lose their driver's licenses for up to one year, but they also face one year of possible jail time and 40 hours of community service. Offenders must pay a minimum fine of at least $300 but may be required to pay up to $1,000. A separate $210 driver's license reinstatement fee is also required to the Georgia Department of Driver's Services (DDS).
Second time offender: Drivers who are convicted of a second DUI within five years of the first must pay a fine between $600 and $1,000 and spend at least 48 hours in jail. They risk losing their driver's license for three years, and must pay a $210 reinstatement fee to DDS. Second-time DUI offenders may also be required to complete a substance abuse program, and perform at least 30 days of community service.
Third time offender: If drivers are convicted with a third DUI within five years of their second, they are required to spend a minimum of 15 days in jail and pay up to $5,000 in fines. Offenders will lose their driver's license for five years and must complete a treatment program. In addition, multiple DUI offenders are known as habitual violators, and may have their pictures posted in the local newspaper alerting the public to that fact.
MADD reports repeat DUI offenders in Georgia are required to use ignition interlock devices in their vehicles, which prohibits offenders from driving while intoxicated.
Organizing a DUI defense
Getting charged with a DUI can be scary. You may not know where to turn, what to do or with whom to consult. A defense attorney in Georgia may be able to answer any questions you have regarding your case. Not only will you be able to explore your legal options, but a lawyer may also help you decide which route is the best for you in your current situation.