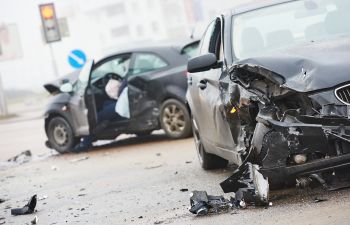 Would you be surprised to learn that all traffic tickets are misdemeanor criminal offenses under Georgia law? Even some seemingly minor violations carry a potential jail sentence of up to 12 months and fines up to $1,000. More serious violations come with stiffer penalties, but many can trigger mandatory driving courses, community service or other stipulations put in place by a judge.
Almost as importantly, most moving violations apply points to your Georgia driver's license. Accumulating 15 points in a 24-month period triggers an automatic license suspension, so a flurry of minor activity can have big implications.
Handling Serious Traffic Violations in Georgia
Parking tickets and minor speeding citations are one thing; serious traffic violations are completely another. Thing like hit and run offenses, fleeing or eluding police, DUI, racing, vehicular homicide and a host of others in the same vein can impact the rest of your life. With legal representation for Georgia traffic violations, you can rest assured your rights are being protected. This is especially true if you have a history of multiple DUI offenses and are involved in an accident while intoxicated that causes bodily or property harm.
Choosing the Right Lawyer for Traffic Violations
With so much at stake, you want to know you're protecting yourself and your interests to the best of your ability when you have been charged with a crime. Even traffic violations can have far-reaching implications, and you don't want to take on the serious stuff alone.
At M. Qader A. Baig & Associates, LLC, we understand the importance of a strong defense when someone has been accused of a crime. That's why we make ourselves available to clients outside of regular business hours and tirelessly work your case to completion. Throughout the process, we educate our clients about the law and its real-life implications for them. You're not just another number; you are a human being with a name and a story, and you deserve to have your rights protected under the law.
If you are facing Georgia traffic violations and aren't sure where to turn, we can help. Call or contact us today to learn more about the process of navigating serious traffic violations charges.