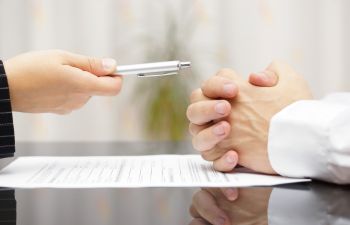 Entering the entertainment industry can be a very profitable career, but it has many pitfalls to avoid. If you get your "big break" as a singer, actor or other niche, take a moment to consider your future. Many individuals have been too eager to finally get that record contract or acting job and may have agreed to terms that were not in their favor. If you are in the entertainment industry, it is vital to have an entertainment attorney on your side.
What Is an Entertainment Lawyer?
While many jobs have employment contracts, the entertainment careers and industry have specific legal concerns. Entertainment lawyers work both for production companies and for the talent, protecting the interests of whatever side hires them for their legal expertise. Entertainment attorneys handle a wide variety of legal duties for their clients, including:
Protecting intellectual property of their clients
Offering legal advice on projects
Drafting and analyzing contracts with various entities in the industry
Handling litigation if there are suspected breaches of contracts
Negotiating financial terms and conditions
In some cases, an entertainment lawyer may act as an agent for their client, but many of those in the entertainment industry will have separate agents and lawyers to protect their interests.
Advantages of Having a Lawyer on Your Side
The entertainment industry is very competitive and there are specific legal aspects that affect those in these high profile careers. If you are embarking on a career in this field, you need an attorney that understands the nuances of this industry. Before you enter into a contract for a position within film, TV, theater, music, comedy or electronic media, you should hire an entertainment lawyer to represent your interests. You may also need an attorney if you want to negotiate an existing contract or contest a violation of that contract.
At M. Qader A. Baig & Associates, LLC, we have experience handling various legal obligations for our clients in the entertainment industry. We will be on your side to ensure you are protected in your career, whether you are just getting started or a veteran in your field. Contact our legal team at our office in Atlanta, GA to schedule a legal consultation with one of our entertainment attorneys.