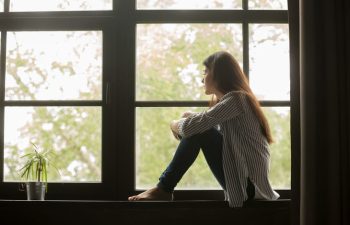 Whether one has anticipated a divorce or not, the process is far from easy. Even for those that intend on proceeding amicably, issues can arise that ignite emotions and cause tremendous stress. As such, while the Internet is a valuable resource for learning more about the divorce process, it is not all-inclusive. Because every circumstance is unique, it is always best to consult a reputable family law attorney when it comes to the details of a divorce.
Divorce is a process by which a marriage relationship ends. Part of this process is dividing assets and debts, as well as navigating the issue of child support, custody and alimony (if applicable). Yet, it's important to understand that in order to file a petition in Georgia, one party must be a resident of the state for at least six months as part of a residency requirement.
What Are Grounds For Divorce?
Simply put, there are no-fault and fault-based grounds for divorce in Georgia. For instance, a divorce petition may claim no-fault grounds because "the marriage of the parties is irretrievably broken." (Legal Zoom). In this case, it is assumed that both parties are in agreement that the marriage should end. Needless to say, the most straightforward type of divorce is an uncontested one, where both individuals agree about major issues. On the contrary, fault-based grounds are more complex and necessitate proof.
Equitable Distribution
Aside from child custody matters, the division of debts and property are a weighty issue in divorce. Therefore, the state of Georgia adheres to the system of equitable, or "fair" distribution. First, assets are classified as either separate or marital. To do so, a court may look at when an asset was acquired, though there are exceptions, even if only one individual's name is on the title. In turn, the court may consider other factors such as financial and nonfinancial contributions on both sides.
We Provide Trusted Legal Counsel To Help You Achieve Fairness In Your Divorce
At M. Qader A. Baig & Associates, LLC, our primary goal, in navigating divorce, is to help clients achieve fairness in the process. To do so, we utilize the legal system to explore every possibility before settling on a favorable outcome. Most importantly, we help individuals avoid confrontation so that they can move forward with greater emotional stability and peace of mind.
To schedule a confidential consultation, contact M. Qader A. Baig & Associates, LLC in Conyers, Georgia today.