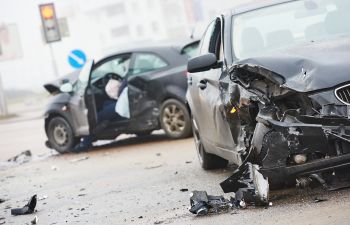 Distracted driving is an issue that consistently tops the list of contributing factors in vehicle accidents on Georgia's roads. In many cases, technology plays a role in distracting otherwise conscientious drivers. While cell phones and other handheld devices are the most likely culprits, there are plenty of other ways that drivers are distracted by technology.
Modern Vehicle Technology
Modern vehicles are enhanced with all kinds of technological wonders. The dashboard of a new vehicle is technically a computer. You have access to controls that can map a route to any location. Touchscreen controls perform various functions to provide entertainment or driving assistance. Unfortunately, these features that are intended to making driving a more pleasant experience can often distract drivers.
Traditional Distractions
Although technology has increased instances of distracted driving, there are other potential distractions. Driving with passengers can result in losing concentration, especially when there is plenty of friendly or excited chatter. It is understandably harder to focus on the road when the driver is chatting with friends or family.
Parents with kids in the car know all too well the struggles of balancing controlling feuding siblings with keeping eyes on the road. It only takes a few seconds to miss a potential collision, which would be a nightmare scenario for any parent.
Vehicular Homicide
If distracted driving results in the death of another person, the driver could face a felony charge of vehicular homicide. The ramifications of such a scenario do not even bear thinking about. The tragic loss of life is obviously the first consideration for the driver. However, facing charges that could result in a lengthy prison sentence is also a potentially life-changing outcome.
Attorney M. Qader A. Baig can provide an excellent defense if you have been charged with vehicular homicide as the result of a moment's distraction while driving. Call his offices today for a consultation to discuss your case and trial strategy.