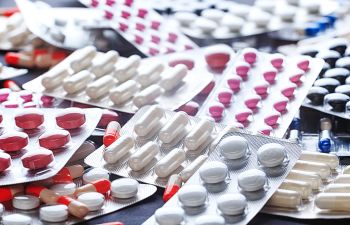 For many individuals, the holidays are a time to relax and shed inhibitions. If you celebrated by engaging in the use of illegal or controlled drugs, that one moment of poor judgment could have lasting consequences.
At M. Qader A. Baig & Associates, we believe that everybody deserves a chance to turn things around. It may have been your first instance of drug use or the result of ongoing addiction. What is important is that you have the right to representation and legal guidance as a citizen of the state of Georgia.
As your legal representatives, M. Qader A. Baig & Associates will fight passionately to help you avoid serious repercussions. We are also committed to using our legal experience and wisdom to help guide clients back to a better path.
First Offender Drug Offense
If you have been charged with a drug offense for the first time, the O.C.G.A. 16-13-2 and the First Offender's Act is one possible line of defense. However, M. Qader A. Baig & Associates will also use every legal tool available to us in order to protect our clients.
You deserve a robust defense that takes all factors into account and uses the law to your benefit. Our lawyers are dedicated to each client, rather than using a one-size-fits-all approach to criminal defense. As an individual, we respect that you have your own experiences and dreams for the future. Our goal is to reduce or eliminate the impact a drug charge could have on your life.
Experienced Defense Lawyer, Georgia
With over 20 years' experience in criminal law, attorney M. Qader A. Baig has a broad range of knowledge in areas related to drugs offenses. His previous work in Dekalb County, Rockdale County and Cobb County as a prosecutor also gives him the ability to understand the law from both sides of the courtroom.
With legal education always available to clients, M. Qader A. Baig & Associates provides representation that goes beyond criminal defense. For a consultation, call our offices today. You can contact our offices at (770) 929-1665 or book online for an appointment.