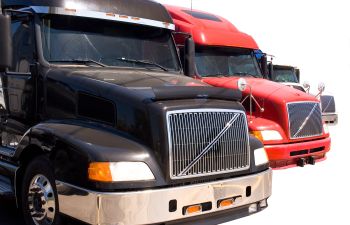 The American economy depends so much on the trucking industry, but sometimes you may find yourself on the receiving end of a traffic violation or other infraction. If you believe you received a ticket in error, you have options.
CDL Violations
Truckers are held to a high standard due to the increased risk of operating a large vehicle on the roadways. What would be considered a minor violation to a driver of a regular size car can carry massive penalties for truckers. Under Georgia law, certain violations result in a one-year suspended CDL license after the first offense and can lead to a permanent loss for a following offense. Major traffic violations include:
DUI or a blood alcohol content above 0.04
Driving under the influence of a controlled substance
Refusing an alcohol blood test or field sobriety test
Leaving the scene of an accident
Driving with a suspended CDL license
Committing a felony with a vehicle
Causing an accident that leads to a fatality
Other violations are considered serious, and can lead to suspensions or losing points from your CDL license:
Driving at 15 mph or more above posted speed limits
Driving in the wrong lane
Following too closely
Carrying a load that is overweight
Executing an illegal turn
Making improper lane changes or participating in reckless driving
Operating a vehicle without having your CDL in your possession
Failure to stop for law enforcement
Not having proper endorsement or other required paperwork
If you are convicted of a major violation, your license will be suspended for one year. This suspension will include any type of commercial vehicle. A second conviction will result in a lifetime disqualification. If you are convicted of a serious traffic violation, you will be disqualified from driving a commercial vehicle for at least 60 days. If you receive a second conviction within a three-year period, this time period can increase to 120 days.
Experienced Legal Representation
If you have been ticketed for any of the above infractions, it is vital that you search for experienced legal representation. Your livelihood depends on you being out on the roads. A suspension can cause financial harm to your family. Contact M. Qader A. Baig & Associates, LLC today to schedule a consultation.