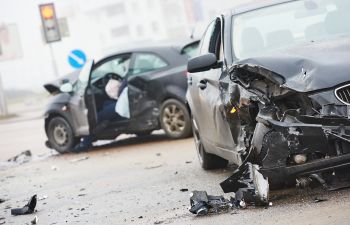 Getting into a crash where another driver or passenger dies may result in alleged vehicular homicide, depending on the circumstances of the accident. If you have been accused of this serious crime, seeking representation from an experienced personal defense lawyer is highly recommended.
Receiving a conviction for vehicular homicide comes with life-changing consequences. You may face a sentence of between three to twenty years in prison, under Georgia law. Attorney M. Qader A. Baig is known for creating a strong defense for his clients, including those who have been accused of vehicular homicide.
Vehicular Homicide Attorney in Georgia
While many attorneys have experience representing clients in alleged vehicular homicide cases, M. Qader A. Baig has worked both sides of the courtroom. As a former prosecutor turned defense attorney, he understands the applicable laws in your case.
Understanding the process and the laws that are being applied in your case is important. As your attorney, M. Qader A. Baig will provide education on how the law applies in the specifics of your case. He will work with you to create an effective defense strategy in an aim to have charges reduced or dropped.
You may receive a vehicular homicide charge if you were speeding, intoxicated or driving recklessly at the time of the accident. A strong defense may seek to dispute these claims in accordance with applicable laws. Your personal defense attorney will fight to get the best possible result for you.
Our tiered system is designed to ensure that clients do not get charged for services not provided. M. Qader A. Baig will represent you with legal guidance, defense and any other legal services that are needed. All services are fully disclosed so that you know exactly when there are applicable fees.
M. Qader A. Baig
With over 20 years of courtroom experience, M. Qader A. Baig is well positioned to offer you sound representation. Regardless of the circumstances surrounding the incident that lead you to a vehicular homicide charge, your attorney will fight your corner.
Call the Georgia offices of M. Qader A. Baig today to book a consultation.