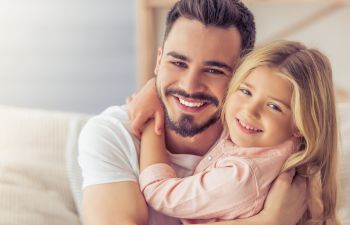 It is not uncommon for people to have to travel for work in this global economy. If you are facing divorce and working through custody arrangements, this necessary travel may come up for discussion. It is important to know your parental rights and come up with a custody arrangement that works for all parties involved. How can you and your former spouse come to an agreement that works for everyone? Let's look at some ways this can be accomplished.
Time Sharing
If one parent travels exclusively for work, equal time sharing may be difficult, but it is not impossible. The important thing is to remain open to negotiations and have good communication with your former spouse. If your travel is regularly scheduled, equal time sharing should be relatively simple to arrange. If you travel more sporadically, equal time sharing may have to adapt to match your schedule. Consider whether or not your children are school age and if your time sharing will cause problems with their school activities.
Best Interest of the Child
If you travel for work and have primary custody of your child, make sure you have dependable caregiving in place. This can be a family member or a paid sitter. This will take pressure off of you and make you feel confident that your child will be taken care of if you have to be away. Take advantage of your time home from traveling to spend extra time with your children. This will help them feel secure when custody issues arise.
Custody is often a difficult issue to navigate. This is why consulting with an attorney experienced in custody issues is a must. M. Qader A. Baig & Associates is here to help answer your questions and offer advice on the best solutions for you. You don't have to figure custody out on your own. Depend on an experienced attorney to make you feel at ease. Visit us here or give us a call at (770) 929-1665
. We look forward to helping you!