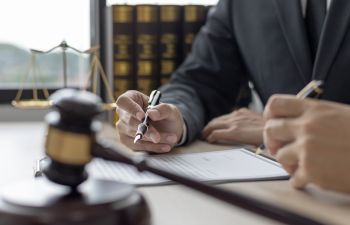 As a freelancer, you will encounter situations that require mutual agreements with your clients. A business contract can set out expectations for both parties, ensuring there is no ambiguity related to the work that is expected of you, the hours assigned to each contract, how much you get paid and when those payments are made.
Freelancers may run into problems if the language in a business contract is unclear. For instance, if you specify a timeframe but do not include set hours, your client may expect more of you than you can handle. You can avoid this issue by clearly outlining the hours and days you will work on the project.
It is also important to think about any hurdles you may encounter. For instance, a copywriter will likely offer a set number of edits included in the original cost. Failing to stipulate the limitations on the amount of work you are prepared to do can lead to disputes with clients.
Client Expectations
You may also require your clients to pay by a certain cutoff point or deliver work within a set timeframe. Your time is valuable and freelance work involves organizational skills. A well-crafted business contract can ensure you have sufficient legal protections should a client fail to meet obligations.
Every freelance business is unique and you may work with a range of different clients. It is this aspect of the profession that makes creating an effective business contract tricky. You may even need to change aspects of the language, depending on the relationship with a client.
The language that is used in a legally binding document matters. To protect your interests, it is crucial that every detail is covered. If any part of the contract is open to interpretation, it could lead to disputes and financial losses.
Business Contract Lawyer
At M. Qader A. Baig & Associates, we have worked with businesses in various industries to create strong and legally sound contracts. We work hard to understand the relationship between you and your clients. Call our offices today if you would like a consultation in Conyers, GA.