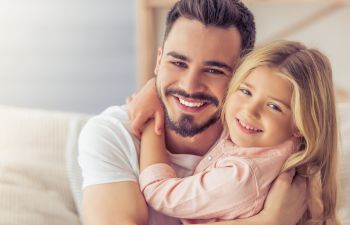 Georgia laws surrounding legitimation and paternity center on providing ways for fathers to establish legal relationships with their children. This is especially true when a child is born to parents who were never married. To be clear, if a father doesn't seek legitimation, he cannot legally make any decisions regarding the child, nor will he be able to legally obtain visitation or custody rights. Similarly, the child will not be able to inherit from his or her father, and vice versa. As explained by NOLO, without legitimation, only the mother of a child born out of wedlock has any custody rights.
Equally important is the time frame in which to establish the relationship. For instance, if a father delays in attempting to legitimize the relationship with his child, the court will investigate why. If the court determines that a delay is unreasonable, the father's request for legitimation might be denied.
To successfully challenge a paternity judgment, a man must file a motion with the Superior Court in a designated county to set aside a determination of paternity. Additionally, he must provide documentation in the form of an affidavit, stating that he has discovered new evidence regarding his paternity since the original judgment was made. Scientifically credible genetic testing must also be presented that supports the male's claim or intention.
Even so, there are complexities when it comes to claiming legitimation and establishing paternity. For example, if a mother was married at the time of the birth of a child (or within nine months prior to the birth) to someone other than the biological father, he cannot legitimate the child by marrying the mother or signing an acknowledgement form. From a legal standpoint, it is presumed that the mother's husband is the legal father, even if they have recently divorced. Therefore, for a biological father to legitimate his child in this scenario, he would have to first prove paternity.
Call M. Qader A. Baig & Associates, LLC Today!
Whether you are a father seeking to gain custody or visitation rights, or you are a mother hoping to legally establish the identity of your child's father, M. Qader A. Baig & Associates, LLC can help. Not only will we provide you with the legal tools necessary, we'll continue to guide you in making well-informed decisions that will improve your lives and the lives of your children.
To schedule an appointment to discuss paternity or an order of legitimation, contact M. Qader A. Baig & Associates, LLC in Conyers today!