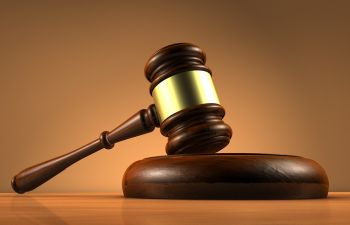 A personal injury happens when a person's mind, body, or emotions are injured as a result of the negligence or wrongful behavior of another person. An accident can happen in the blink of an eye whether you are at work, in the car, or under a physician's care. Once an accident has taken place the last things you want to think about are the numerous phone calls and claims. Dealing with an accident can become overwhelming and knowing there is someone to help can be reassuring. Attorney M. Qader A. Baig, a personal injury lawyer in Conyers and the surrounding areas, specializes in handling these cases and assists in what to do next.
According to NOLO, the following injuries and accidents that will most likely need a personal injury lawyer are:
Long-Term or Permanently Disabling Injuries – You may be due compensation for medical bills, pain, and suffering when an injury or accident affects your physical capabilities or appearance for an extended time or permanently. A personal injury lawyer can help navigate the steps after an accident and assist in determining how much the injury is worth.
Severe Injuries – The amount of compensation after an accident may depend on how severe your injuries were. The amount of your medical bills, type of injuries, and the time it takes to recover is reviewed to determine how severe your injury is. It is beneficial to consult with a personal injury lawyer if you are seeking the highest compensation for your injury.
Medical Malpractice – A personal injury lawyer is available to help if your injury/illness resulted from unprofessional and careless treatment under a physician's care, nurse, hospital, or other medical providers. Personal injury lawyers are experienced in filtering through the medical questions and legalities of your claim.
There are many benefits of seeking legal advice from a personal injury lawyer as soon as possible after your injury. Each case is specific and unique to each person and can be very time consuming while you are trying to recover. A personal injury lawyer can help alleviate some of your stress. Personal injury lawyers have the experience assessing claims, sorting through the mounds of paperwork, have an objective view, knowledgeable about the legalities of your claim, and experience working with insurance companies.
If you are in Conyers or the surrounding areas and have been involved in a personal injury, call M. Qadar A. Baig & Associates, LLC to schedule your free consultation.