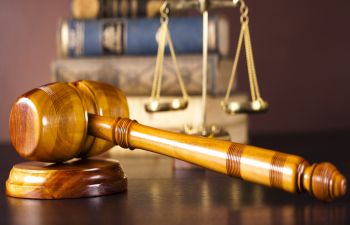 Divorce and child custody are trying situations even in the best of times. If your former partner refuses to follow a court order, the problems only multiply. The court hands down decisions after careful consideration, so if a person refuses to comply with the order, the court takes a negative view, which can lead to sanctions imposed on the offender.
What is Contempt?
There are two types of contempt in the court system: civil and criminal. Most custody issues fall into the realm of civil contempt. Examples of civil contempt include:
Failure to adhere to a custody order regarding timesharing
Failure to pay child support
Failure to appear for a hearing
Failure to abide by an agreed upon parenting plan
Any of these actions could prompt the need for further litigation.
Next Steps for Relief
In order to be charged with contempt of court, a court order must already be in effect, and then a Motion for Contempt must be filed with the court. In the motion, the circumstances related to the contempt must be thoroughly outlined. This underlines the importance of having a clear parenting plan and original court order. Once the motion for contempt is filed, a hearing will be set. At the hearing, the judge will listen to arguments related to the motion and decide which sanctions, if any, should be imposed.
Contempt Sanctions
If the judge believes the original court order has been violated, he will sanction the party at fault. These sanctions can include losing time sharing, requiring that visitation be supervised or imposing monetary fines. The court takes matters of contempt seriously, and the penalties are often harsh.
If you are experiencing difficulties with your former spouse concerning a court order, it is imperative to seek counsel to assist you. At M. Qader A. Baig & Associates, we know how important stability is to you and your children, and we will work diligently to seek a resolution to your custody issues. Contact us today online, or call (770) 929-1665 to schedule a consultation.