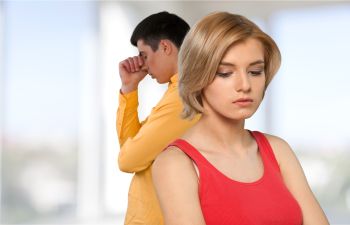 Although difficult divorces do sometimes happen in real life, the reality is many couples mutually decide to dissolve the relationship. Although still a challenging time, the separating couple can often settle the terms of the divorce prior to filing with the courts. Sometimes, this agreement requires a third-party mediator, but overall, uncontested divorces can be faster and less expensive than a contested divorce. However, just because you agree to the terms doesn't mean you should go the DIY route. You should still seek legal advice prior to completing the divorce terms and filing with the court.
All Contracts Are Not Created Equal
Drafting your own settlement or using generic templates found on the internet is a risky way to file for divorce. There are significant legal nuances to divorce filings, even in uncontested divorces. You may have agreed to the division of property and assets, child custody, visitation and vacation schedules, child support and alimony, but there are items you may overlook in your desire to move forward.
Non-Compliance. Did both parties agree on what will happen if one side does not stick to the agreement? If this is not addressed in the filing, it can be difficult to enforce the terms.
Vague language. Generic documents leave little room for customization and do not provide any guidance for specific terms. You may agree on visitation days, but have you clearly spelled out who handles the logistics? Vagueness leads to conflict in the long run.
Modifications. Parts of a divorce can be changed if new information is made available, but it is expensive and time-consuming. Some very important components of an agreement cannot be undone once filed, so legal representation from the beginning can protect your best long-term interests.
Fair Representation in Uncontested Georgia Divorces
M. Qader A. Baig & Associates, LLC can represent one spouse while still answering questions from both parties involved and create a fair settlement. We can also work with the other spouse's attorney if they wish to have their own representation. Contact our office today to discuss the quick filing of your uncontested divorce.