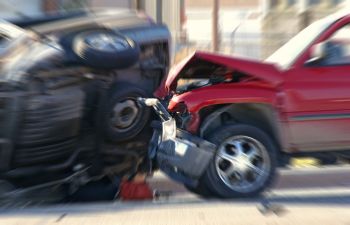 If you've been in a car crash, you're probably familiar with the panic felt in the moments following. Though shaken, you may be able to walk around without any discomfort. Yet, far too often, the assumption that "all is fine" leads many not to seek immediate medical attention. For those that begin to experience pain in the days after a car crash, it's important to understand that seeking immediate medical attention and receiving documentation of any injuries sustained can help tremendously in the event that a financial settlement is requested. Thus, if you find yourself in the unfortunate position of being in a car crash, it's critical to seek immediate medical attention, whether you think you need it or not. This may be the only way to achieve fair value for your case.
When it comes to seeking damages pertaining to your car crash injury, an attorney is invaluable in legitimizing your claim. Once you've received immediate medical attention and your health is secure—contact an attorney. This will ensure that no stone is left uncovered when it comes to your case.
Much of what the attorney will do depends on the unique circumstances of your accident. For instance, who was at fault? Does that person have insurance? Does the police report accurately reflect what occurred? Were pedestrians involved? How serious are the injuries reported? Is negligence suspected?
For the layperson, these questions are stressful and some are impossible to answer.
Trusted Representation
Bringing a comprehensive perspective to any case, the law offices of M. Qader A. Baig & Associates work tirelessly to protect the rights and freedoms of their clients. Mr. Baig's knowledge and understanding of the law and rules of evidence ensures that your best case is put forward. You'll understand your position as it relates to the law, giving you the freedom to make informed decisions. If you've been injured in a car crash, contact M. Qader A. Baig & Associates for trusted representation, with the goal of achieving fair value for your case.