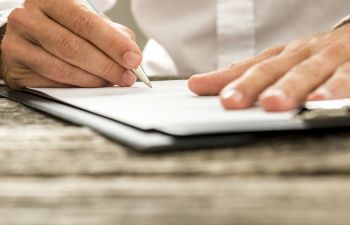 Contracts are an integral part of your business. These contracts rely on both parties being able to perform specific duties and obligations detailed in the documentation. At times, misunderstandings and disputes can arise, which can cause numerous complications if not properly addressed. There are various legal options available to help you handle these issues. Here are the three best options for you to consider when trying to resolve business contract disputes in Georgia.
Mediation
Mediation can be helpful for resolving business contract disputes. This process involves a third party who is responsible for objectively helping both parties reach a solution. Decisions are made by the parties while the mediator guides the decisions through listening and asking questions. If you believe you can resolve your conflict in a peaceful manner with the other party, this option can provide highly effective results.
Arbitration
Arbitration is a similar process to mediation in resolving business contract disputes. The difference between mediation and arbitration is the third party is able to make a decision regarding the outcome. If you think there may be some difficulty in reaching a resolution, you may strongly want to consider this option to settle out of court.
Litigation
Litigation can be an option for resolving business contract disputes if arbitration or mediation prove to be ineffective. Both parties present evidence through legal representation and the decision is in the hands of a judge or jury. The disadvantages to this option are expensive legal fees and the legal process may be lengthy, depending on appeals if each party disagrees with the decision.
Business Contract Review and Legal Advice
Deciding which option to choose if you are in a business contract dispute can be challenging. Professional legal advice can be highly beneficial in determining which course to take. The law office at M. Qader A. Baig & Associates has over 20 years of experience helping business owners protect assets from breaches in agreements. No matter what size of business you have, the legal team can draft, review, negotiate and litigate contracts for you to help you maximize the potential of your business. Request a consultation to discuss your business contract resolution case today.